We are always looking to improve our product line.  
Do you need something for your fleet?  Contact us.  Have a design in mind you need completed?
We have the capabilities to help.  
AeroTech works alongside an experienced AMO team at Vancouver Island Air, together we address the needs of our customers.  
January 2021 Update:
PT6A-140A Approval is right around the corner!  We have completed our flight testing and manual writing and are in the final editing process.
Parts Development: We are focusing on the tail this year-updates to come!
Wing Lugs are back in stock and the bushings are on sale!  PDA 17-25 
We can sell these items as kits or individually now!                                                                                    (PMA)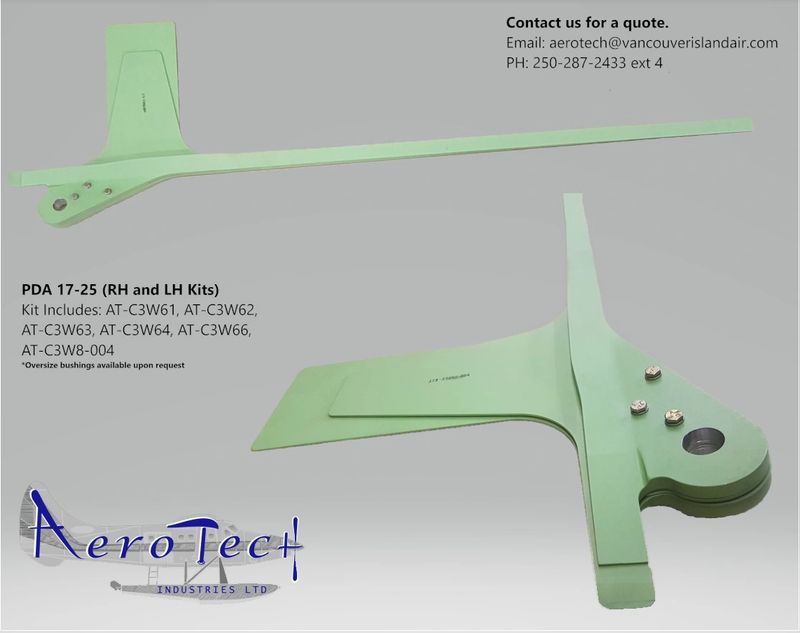 We are available for flight control rebuilds year round for the deHavilland Otter and the deHavilland Beaver.
We specialize in the Otter but we will revive our Beech 18 STC's for the right customer in need.  Please contact us for further information.