Elephant Leg forward strut (STC SA 04-91) (FAA SA02547NY)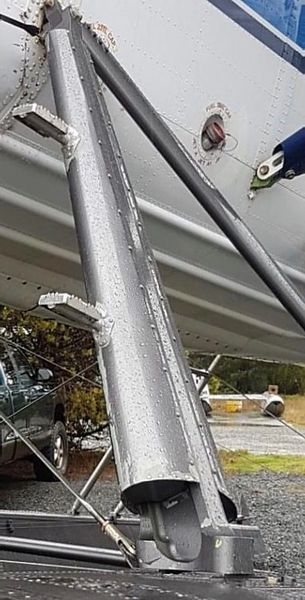 Elephant Leg forward strut (STC SA 04-91) (FAA SA02547NY)
The perfect replacement for the hard to find part.
Replaces the costly OEM Style gear leg AD inspection (With purchase of fuselage attach fitting).
FAA SA02547NY

Approved for all 7170, and 8100 floats.
Approved for 9000 pounds.
Can be used in tandem with factory gear leg on opposite side.
Machined and anodized 7050 alloy that is stronger and more corrosion resistant than OEM.
The machined leg does not suffer from embrittlement as the original cast part.
Same weight as factory gear leg.